Are you a girl who loves spending time looking up at the stars? Do you sometimes wish you could be one of those cosmic beings floating around in the vast emptiness of space? Well, you can bring a little bit of that universe to your nails! With these galaxy nail designs, you can get an out-of-this-world look that will make all your friends jealous. So whether you're looking for a simple design for an everyday look or something more complex for a special occasion, we've got the perfect galaxy nails. Keep scrolling to see them all!
Galaxy nail designs for the universe-loving girl in you
If you're a lover of all things outer space, these galaxy nail designs are definitely for you! From sparkling stars to swirling nebulas, these nails will give you that cosmic feeling.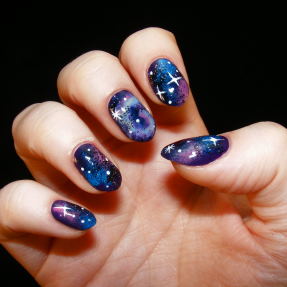 If you want your nails to stand out, add some glitter or rhinestones. You can also use different colors of polish to create an ombre effect. Whatever you do, make sure your nails are out of this world!
Start with a white or light grey base color. This will help make the colors of your design pop.
Use a dark blue or purple polish to create a galaxy effect. Start by painting the entire nail with a darker color. Then, use a toothpick or dotting tool to add dots of lighter colors around the nail randomly.
To create stars, use a white polish and a dotting tool. First, dab the dotting tool onto the polish, then gently press it onto the nail. If you want bigger stars, use a bigger dotting tool; for smaller stars, use a smaller dotting tool.
Once you're happy with your design, seal it with a clear top coat.
And there you have it! Your very own galaxy nails. Now go out there and explore the universe!
The best star-themed nail art ideas
The best star-themed nail art ideas for a fun and festive look this holiday season! From simple and chic designs to more intricate and detailed ones, there's a star nail art idea here for everyone. So whether you're looking for something to wear to a party or want to add a little bit of holiday cheer to your nails, these star designs are sure to please.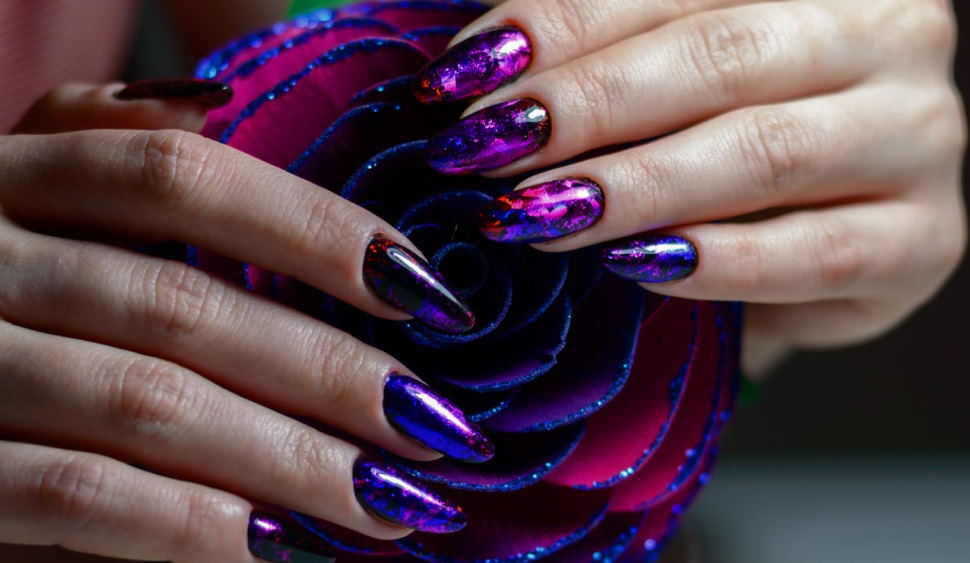 Try painting your nails with a single metallic silver polish coat for a simple yet chic design, and then add on some small white stars. This look is perfect for those who want their nails to sparkle and shine without being too over the top.
If you're feeling a bit more adventurous, try creating a galaxy theme on your nails by painting them a deep blue color and then adding on some glittery stars. You can also try this design with other colors like purple or green for a fun and festive look.
For those who want to make a statement with their nails, try painting them black and then adding on some bright and colorful stars. This look is perfect for parties or any other event where you want your nails to stand out.
No matter your style, there's a star-themed nail art idea here that you're sure to love. So go ahead and give one of these designs a try the next time you're looking for a festive and fun way to dress up your nails.